GARDINER OUTFITTERS

---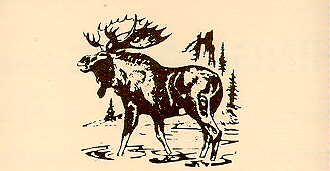 GARDINER OUTFITTERS
RON & SHIRLEY BARRON
P.O. Box 1029
Cochrane, Ontario P0L 1C0
705-272-6698

FLY ION WILDERNESS OUTPOST CAMPS AIR SERVICE
FISHING & HUNTING

BASE LOCATION is at Gardiner, Ontario, 20 miles North of Cochrane on Hwy. 579 and is paved right to our base. You will ride 700 ft across the Abitibi River on perhaps the last cable Ferry in Ontario. Bring your camera.

FLY-IN OUTPOST PACKAGES include Camp and Equipment, Boats, Motors, Fuel and/or Canoe. Boat cushions, propane frig, lights and cooking range with oven. Gas barbecue at most camps. Transportation from base to camp and return with mid-week check. The baggage limit, including food and beverage is 90 lbs per adult and 50 lbs per half price child. For your privacy there is only on Outpost on each lake.

Cheques accepted for early deposit only. Not responsible for flight delays due to bad weather. Guests are responsible for accommodations if delayed overnight. Please bring your own flotation jacket. No firearms on fishing trips. Sorry no pets.

$25 for in-town pick ups groceries, beverages, etc. Guide available $635 per week plus food. We sell hunting and fishing licenses.

Your garbage will be flown out with you and must be double bagged. Burn paper, crush cans. Do not bring glass bottles, buy canned beverages and powdered foods, etc. Bring on small tackle box and small duffle bag. Pack food in small coolers and small boxes. Keep baggage compact and light... no suitcases please.

Bring your own food, sleeping bags, warm clothes, rainwear, personal needs, towels, soap, garbage bags, freezer bags, fly repellent, camera, bait, tackle, license, first aid kit etc. All deposits returned after satisfactory camp check. If reservation is cancelled deposit is not refundable. Prices subject to Ontario Taxes.

DRIVE-IN FISHING - Cottage with Modern Facilities. Complete Housekeeping, TV. Sleeps 4 to 6 persons. Sunday to Sunday.

Fish our own Gardiner Lake for Northerns, Perch and Walleye, Northern Pike most predominant. Other hot spots a short drive from your cottage. Bring flotation jackets.

CANOE VACATION - You paddle one of our Northern Rivers to Moosonee and return by rail on the famous Polar Bear Express. Party of 2 people and 1 canoe or multiples of same. You supply canoes and rail charges.

WINTER ICE FISHING VACATIONS - Our cottages, your snowmobiles and hundreds of miles of trails with a thousand lakes to fish.

FLY-IN BEAR HUNT AND FISHING - Black Bear and fishing combined make the perfect holiday. Excellent bear hunting in the best lake and river fishing area in Northern Ontario.

Sunday to Sunday bookings. Boat, motor, fuel and/or canoe, propane, camp and equipment, plus bear bait supplied. Hunter will provide food, sleeping bag, gear, portable tree stands and perform baiting duties. Fly-in baggage limit is 100 lbs per person, extra charge for overweight. License not included.

DRIVE-IN BEAR HUNT AND FISHING - Black Bear and Northern Pike fishing. One week. Spacious, well built tree stands are active and baited daily for 10 days in advance. Stay in modern housekeeping cottage. Boat, motor and fuel for each party of two guests for fishing on our lake.

Hunter will bring food, sleeping bag, gear, cheesecloth and perform the baiting duties after arrival plus supply vehicle to stands. Sunday to Sunday bookings. Ontario taxes apply to all hunting and fishing packages. License is not included. Party of 2 or more.

FLY-IN MOOSE HUNT - In Area #26 One Week. Includes Outpost Camp, Boat, Motors, Fuel and/or Canoe. Transportation from Base to Camp and Return. Two mid-week checks and haul out one or two Moose with extra charge for more than two. License not included. Tree stands. Free fishing. Your baggage limit is 100 lbs per person. You may stay for a full 10 days with private hunting.

DELUXE FLY-IN MOOSE HUNT - includes same as above plus food, license with validation and one guide per party of 2 or more. 10 day hunt.

SPECIAL RESIDENT FLY-IN HUNT - Area #26 includes Air Transportation to one of many lakes within 50 miles. One mid-wk check, fly out two moose. You supply tent, gear and canoe. Stay as long as you like. Beaver A/C carries one canoe, 2 people and about 400 lbs. Party of 2 or multiples of 2.

OUR GARDINER LAKE COTTAGES - are modern and very comfortable with television, a lovely kitchen and utensils, stove, frig, etc. Bedding and linen NOT supplied. Bring food, sleeping bags, towels, soap, garbage bags, freezer bags and person needs. Cottage sleep 4 comfortably and are oil heated. Gas barbecue supplied.

DRIVE-IN MOOSE HUNT - in Areas #26 and #27 - Housekeeping Cottage with Modern Indoor Facilities. Saturday to Saturday bookings.

DRIVE-IN - Drive-in Moose hunting from our Gardiner Cottages offer many miles of bush roads, lakes, rivers and off road trails for excellent hunting. You may bring you own boat or canoe if you wish. Bring your A.T.V. if you have one.

We have only a very small quantity of moose tags, so book your moose hunt early. Sorry no pets.